This quick and dirty segment is about Family Business and how to keep a family business successful through generations. I dove into the crucial steps to make your family business last in this fast six-minute episode.
Here are some of the key points I cover on this podcast episode:
The biggest business in the world is Family Business and Leadership Succession. 35% of Fortune 500 companies are family companies
The biggest problem in family business is succession. Many don't realize that succession happens at every level of an organization. Your CEO isn't the only leader in the company who will someday need to be replaced.
The biggest leadership failure is withholding information. Teaching those you lead everything you know prepares them for future roles where they will make succession easier.
Do you have a plan in place now for what you're doing on a regular basis to make succession an easy transition for whoever will hold your title next? If not you should make a plan right now and implement it ASAP!
Succession planning is necessary for every single aspect of leadership even outside of business, in politics, or even family. I explain this concept using Nelson Mandela as a powerful example.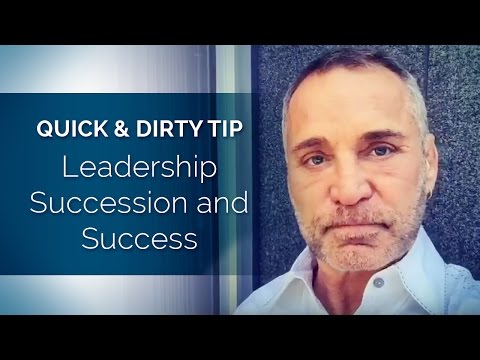 With gratitude,

My Authentic Leadership Matrix is free this link! Why? Because one of the questions I'm most often asked is; What authentic leadership is and how do we define it? As a result, with years of experience and extensive requests, I created Authentic Leadership Matrix. It's designed to give you a clear process of how to perform in each of the five main areas that are required for you to become a world class authentic leader. Start your yes and no evaluation to discover your leadership traits here: http://matrix.fullmontyleadership.com
Click here for my latest for Entrepreneur.com.
Want to retain your top talent? Then my "Fiercely Loyal" book is for you! Plus get your free: "How to instantly bond any team" infographic.
Comments
comments