Adam Hudson is a serial entrepreneur who has built several multi-million dollar companies in both Australia and the United States including a highly successful animation company in Hollywood.

Adam has been featured on the Brian Tracy Show, Sky Business News, Eventual Millionaire podcast, USA Today, The Wall Street Journal, WebRetailer.com, Inc.com, and Newsweek. He currently owns an Amazon marketing service firm, a homewares brand (that sells its products exclusively through Amazon into more than 30 countries) She also owns and runs "Reliable Education", an online education company which teaches students across the globe how to build profitable Amazon businesses which generate reliable income streams.
He's also the author of a brand new bestselling book entitled: "Primed"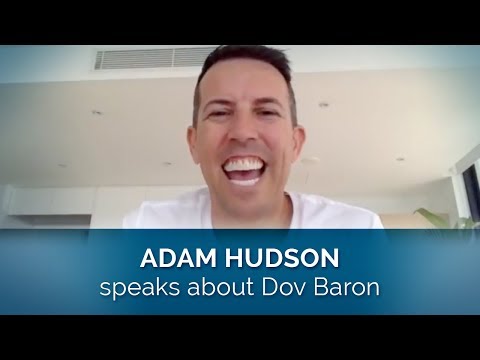 To find out more about hiring the host Dov Baron: https://fullmontyleadership.com/consul… or https://fullmontyleadership.com/speaking
With Gratitude,

My Authentic Leadership Matrix is free this link! Why? Because one of the questions I'm most often asked is; What authentic leadership is and how do we define it? As a result, with years of experience and extensive requests, I created Authentic Leadership Matrix. It's designed to give you a clear process of how to perform in each of the five main areas that are required for you to become a world class authentic leader. Start your yes and no evaluation to discover your leadership traits here: https://matrix.fullmontyleadership.com
Click here for my latest for Entrepreneur.com.
Want to retain your top talent? Then my "Fiercely Loyal" book is for you! Plus get your free: "How to instantly bond any team" infographic.
Comments
comments