How to deal with your Ego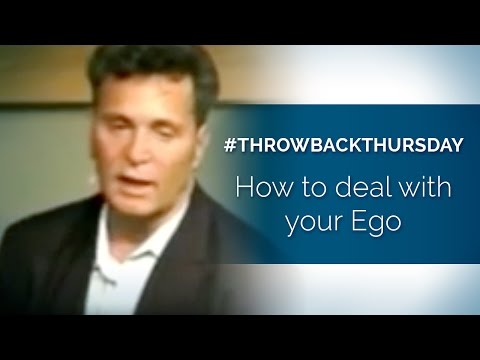 Merriam Webster defines ego as:
"1:the self especially as contrasted with another self or the world
3
:the one of the three divisions of the psyche in psychoanalytic theory that serves as the organized conscious mediator between the person and reality especially by functioning both in the perception of and adaptation to reality"

Ego can be what sinks many of us as leaders. It's crucial to learn to deal with it now before it becomes a bigger problem for yourself, your team, and your organization.
I trust that you found this video valuable. If so feel free to send this to your friends. I eagerly anticipate your feedback and comments. Please share, like and comment below!
With gratitude,

My Authentic Leadership Matrix is free this link! Why? Because one of the questions I'm most often asked is; What authentic leadership is and how do we define it? As a result, with years of experience and extensive requests, I created Authentic Leadership Matrix. It's designed to give you a clear process of how to perform in each of the five main areas that are required for you to become a world class authentic leader. Start your yes and no evaluation to discover your leadership traits here: https://matrix.fullmontyleadership.com
Click here for my latest for Entrepreneur.com.
Want to retain your top talent? Then my "Fiercely Loyal" book is for you! Plus get your free: "How to instantly bond any team" infographic.
Comments
comments