What if everything we run from are the things we need to move towards? What if there is a beast within you, that you have when you embrace it will remove any and all the barriers to who you truly are, what you most deeply want and let you tap into your Deep Greatness! We are told to behave, be nice and get along. The result is we become ordinary. But ordinary is not the truth of who you are.
Who you truly are is extraordinary. Within each of us lays something more powerful than we have ever imaged. This something has been there since you entered this world, but everything and everyone around you shushed it and made you believe that it was a fantasy, a lie, some kind of illusion. But what if "it" is the truth of who you are? What if it's the "Deep Greatness" within you that has always been waiting for you to claim it, to own it so that you can do what you came here to do.
Deep Greatness is your destiny, and this series is designed to assist you in not only tapping into it but neutering it.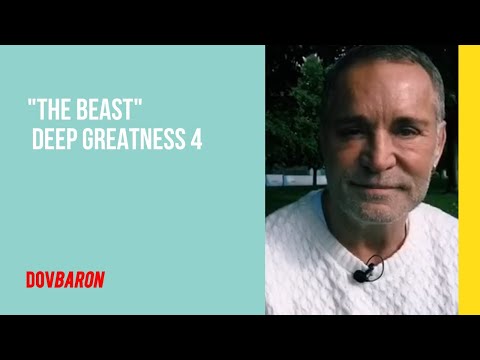 With gratitude,

My Authentic Leadership Matrix is free this link! Why? Because one of the questions I'm most often asked is; What authentic leadership is and how do we define it? As a result, with years of experience and extensive requests, I created Authentic Leadership Matrix. It's designed to give you a clear process of how to perform in each of the five main areas that are required for you to become a world class authentic leader. Start your yes and no evaluation to discover your leadership traits here: https://matrix.fullmontyleadership.com
Click here for my latest for Entrepreneur.com.
Want to retain your top talent? Then my "Fiercely Loyal" book is for you! Plus get your free: "How to instantly bond any team" infographic.
Comments
comments