Problem-solving is an inherent part of being a leader, an entrepreneur or simply being an adult. But getting off of your own way, getting beyond our own bias can be, to say the least challenging. In this short video, Dov Baron walks you through a strategy he teaches the high performing, soul-centered leaders he works with. It works for them and it will work for you. Watch the video for your leadership solutions now.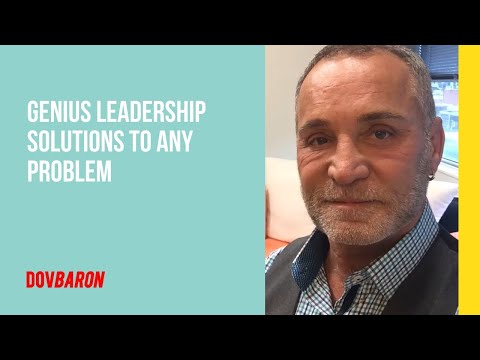 To find out more about hiring the host Dov Baron: https://fullmontyleadership.com/consul… or https://fullmontyleadership.com/speaking
With Gratitude,

My Authentic Leadership Matrix is free this link! Why? Because one of the questions I'm most often asked is; What authentic leadership is and how do we define it? As a result, with years of experience and extensive requests, I created Authentic Leadership Matrix. It's designed to give you a clear process of how to perform in each of the five main areas that are required for you to become a world class authentic leader. Start your yes and no evaluation to discover your leadership traits here: https://matrix.fullmontyleadership.com
Click here for my latest for Entrepreneur.com.
Want to retain your top talent? Then my "Fiercely Loyal" book is for you! Plus get your free: "How to instantly bond any team" infographic.
Comments
comments