How great would it be to sit down with the leaders and entrepreneurs you admire and be able to find out what makes them tick? What if you could get them to tell you their secret to success and the things they had to overcome to break through…would you listen. In this video Dov Baron tells you exactly how to get that level of access to leadership, starting right NOW!!!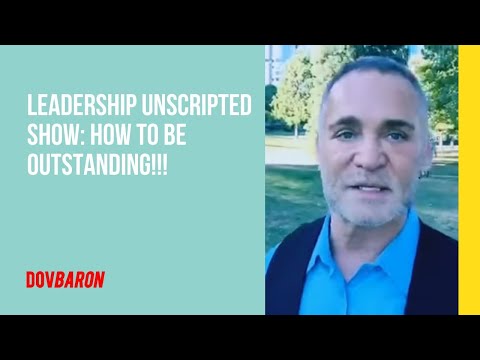 Success is defined as:
1. the
favorable
or
prosperous
termination
of
attempts
or
endeavors; 
the
accomplishment
of
one's
goals.
2. 
the
attainment
of
wealth,
position,
honors,
or
the
like.
3. 
a
performance
or
achievement
that
is
marked
by
success,
as
by
the 
attainment
of
honors:
4. a person or thing that has had success, as measured by attainment of goals, wealth, etc.:
Success is different for everyone but this video will help you achieve any definition of success.
With gratitude,

My Authentic Leadership Matrix is free this link! Why? Because one of the questions I'm most often asked is; What authentic leadership is and how do we define it? As a result, with years of experience and extensive requests, I created Authentic Leadership Matrix. It's designed to give you a clear process of how to perform in each of the five main areas that are required for you to become a world class authentic leader. Start your yes and no evaluation to discover your leadership traits here: https://matrix.fullmontyleadership.com
Click here for my latest for Entrepreneur.com.
Want to retain your top talent? Then my "Fiercely Loyal" book is for you! Plus get your free: "How to instantly bond any team" infographic.
Comments
comments